My Favorite Books and Movies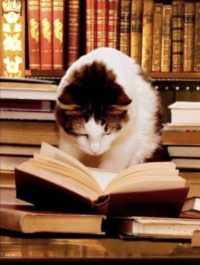 BOOKS- This list is ever evolving and growing but I would recommend and love to discuss  any of these on the list.  When I take long car rides, I always listen to books on tape. Audible is my venue of choice for purchasing and downloading my e-books. I keep most of my favorite hard copies as I tend to re-read them, and also lend them to friends!
Outliers, THE TIPPING POINT, and blink

– all 3 by Malcolm Gladwell

The Self Aware Universe

–  Amit Goswami, PhD

FREAKONOMICS

– Steven D. Levitt & Stephen J. Dubner

The Way of Mastery

– a channelled book

Shantaram

, Gregory David Roberts

The Autobiography of a Yogi

,   Paramhansa Yogananda

The Snowball: Warren Buffet and the Business of Life

,  Alice Schroeder

The Surrender Experiment

,  Michael Singer

The China Study and WHOLE

, both by   T. Colin Campbell, Thomas Campbell

The Biology of Belief

,  Bruce Lipton

Being Mortal,  Better, and The Checklist Manifesto

,  all 3 by Atul Gawande

ILLUSIONS and Johnathan Livingston Seagull

,  both by Richard Bach

The Adrenal Reset Diet

,  Alan Christenson, MD

The Immune System Recovery Plan: A Doctor's 4-Step Program to Treat Autoimmune Disease

,  Susan Blum, MD MP

The Velveteen Rabbit

,  Margery Williams
Currently, I am reading, Atlas Shrugged, by Ayn Rand. It is taking me a while to get through it but when I finally sit down with it, it is like eating a superbly prepared, cooked, arranged and served meal for my brain.